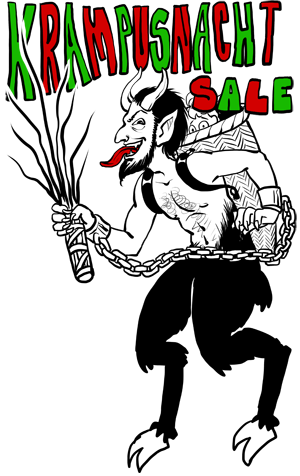 Happy Krampusnacht! Have you been naughty? Well there's still time! ID books 1, 2, and 8 are on sale until this Saturday December 9th. Get them while they're hot! (ID books are porn. You have to be an adult to buy them.)
%20 off everything in the store.
This sale ends November 29 at 11:30pm PST Check out the graphic novel sets for some amazing deals. Just use the discount code: FIVEFINGER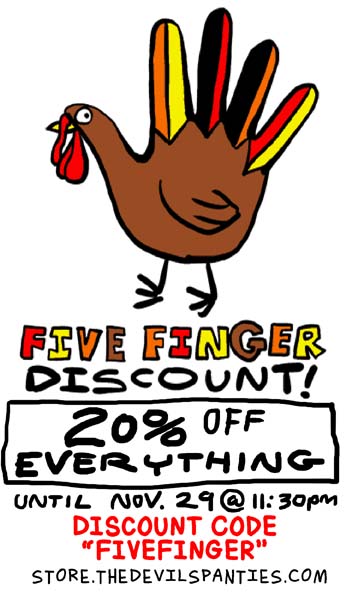 I have a Patreon page.
$10 patrons vote on what comic ideas are good enough to go on the main site.
There's also a buttload of extra content for free. $5 will get you all of the behind the scenes sketches and unfinished comics. $3 will get you an advertisement free Devil's Panties site which loads way faster for binge reading.