Posts Tagged 'netflix'
3 results.
by obby
on
12/23/2011
at
12:00 am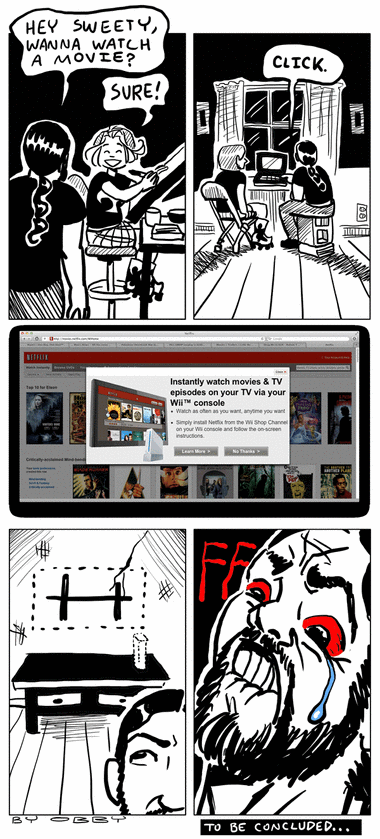 Some time ago our house was subject to a series of ransackings. The internet decided that we needed a subtle reminder.
The next few strips will cover The Internet's agenda to utterly depress me.
Special thanks to Rage Maker and rage comic contributors for inspiration.
Here's the original mockup: