Posts Tagged 'passport'
3 results.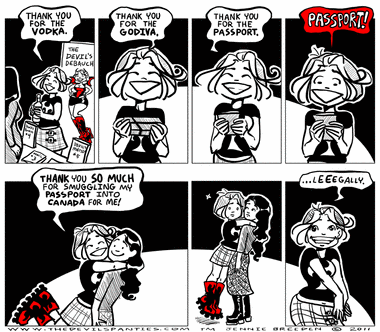 The banner behind me says "the Devil's Debauchery"
oh, yeah, what Echo said. I had my birth certificate and Canada didn't care and let us on in. The expediting passport company wouldn't ship the passport to canada so we had it shipped to a friend of a friend in the US and they drove it up to Canada for us. I did a cartoon about that, but it's going to be in the book.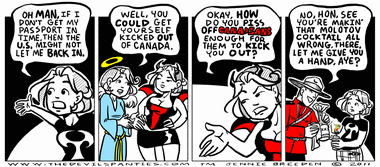 Someone in Canada told me a joke.
"How do you get a Canadian to apologize?"
"Step on his foot."
Now, don't go spoiling tomorrows comic for those who don't know how you really piss off a Canadian. I cover that in tomorrows update.