Child's Play Mario Marathon!
on
06/26/2011
at
3:07 pm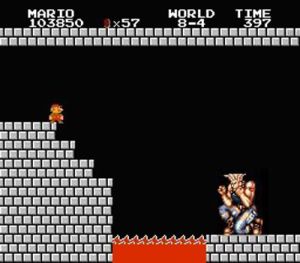 For the last few days the wonderful people at Super Mario Marathon have been playing just about every Mario game ever made to raise money for Child's Play, a charity for which my dearest has literally sold herself for in the past.
Their ultimate goal seems to be the odd but possibly significant value of $124,564.85.
They are currently at $57,530.00 and appear to have a few days of steam left in them. Let's get them over the hump and help children across the world take their mind off the pains in their bodies and onto the soreness of their thumbs.
-obby