on
08/12/2018
at
12:13 pm
We have Kickstarter Stretch Goals!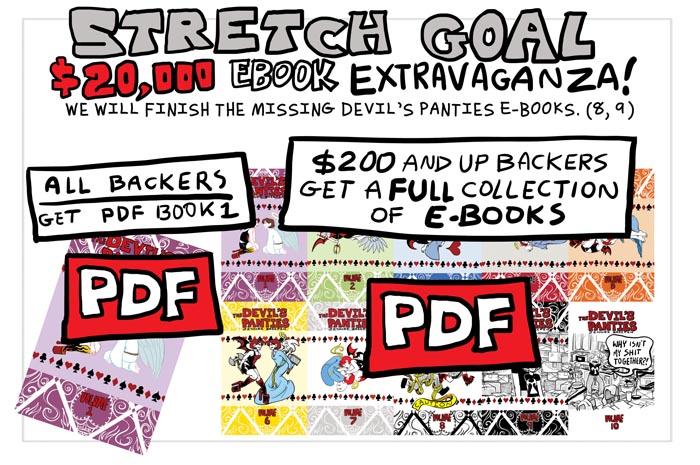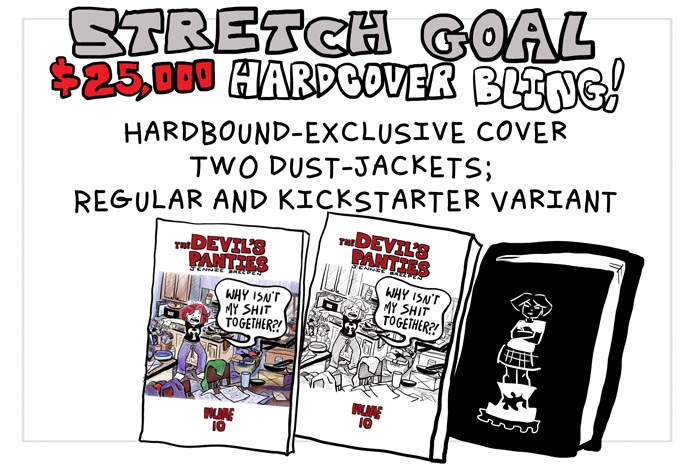 The kickstarter is for a hardcover of book 10. There is a kickstarter exclusive of a paperback with a Variant Color Cover that's only available for sale through the kickstarter and ends August 16, 2018. You can only get this color cover now. The color cover will not be available in the store.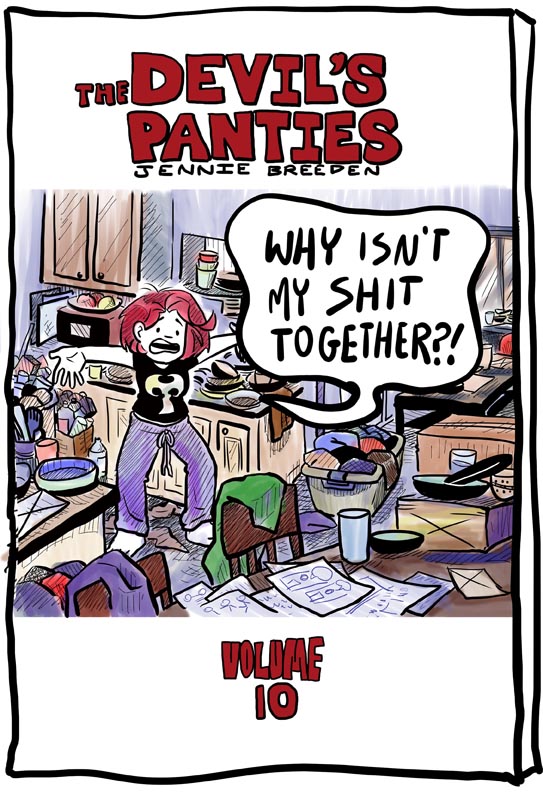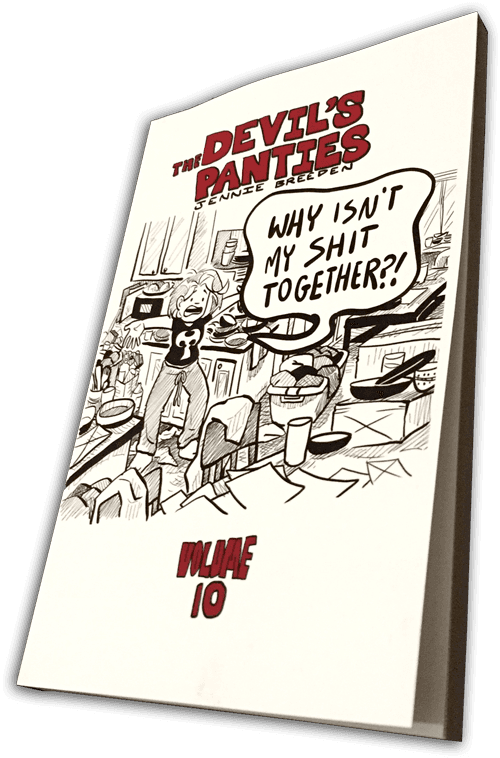 We've got a Kickstarter going until August 16th for a Hard Cover Devil's Panties volume 10!
There's also an exclusive Kickstarter variant cover if you don't want a hard cover.
And also a regular Volume 10 if order must be maintained in a chaotic and uncertain world.