Posts Tagged 'kilt'
49 results.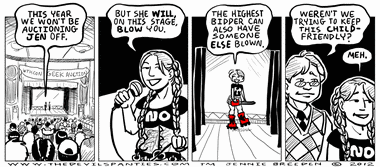 tease |tēz|
noun informal
a person who makes fun of someone playfully or unkindly.
• a person who tempts someone sexually with no intention of satisfying the desire aroused.
• [ in sing. ] an act of making fun of or tempting someone: she couldn't resist a gentle tease.