Calgary Canada, April 27-30
Big Four Building table 4924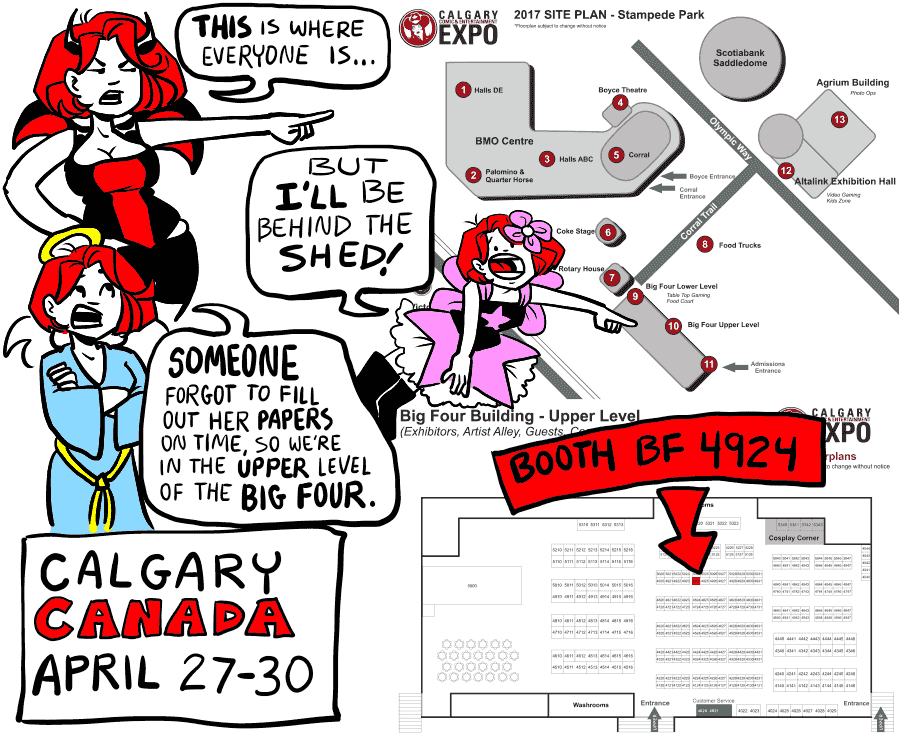 Big Four Building table 4924
I'll be at the Calgary Expo this year but there's a few things you'll need to know. Everyone will be in the BMO Center but I was late sending in my paperwork so I'll be in a different building. I'll be on the second floor of the Big Four. I'm at Booth BF 4924.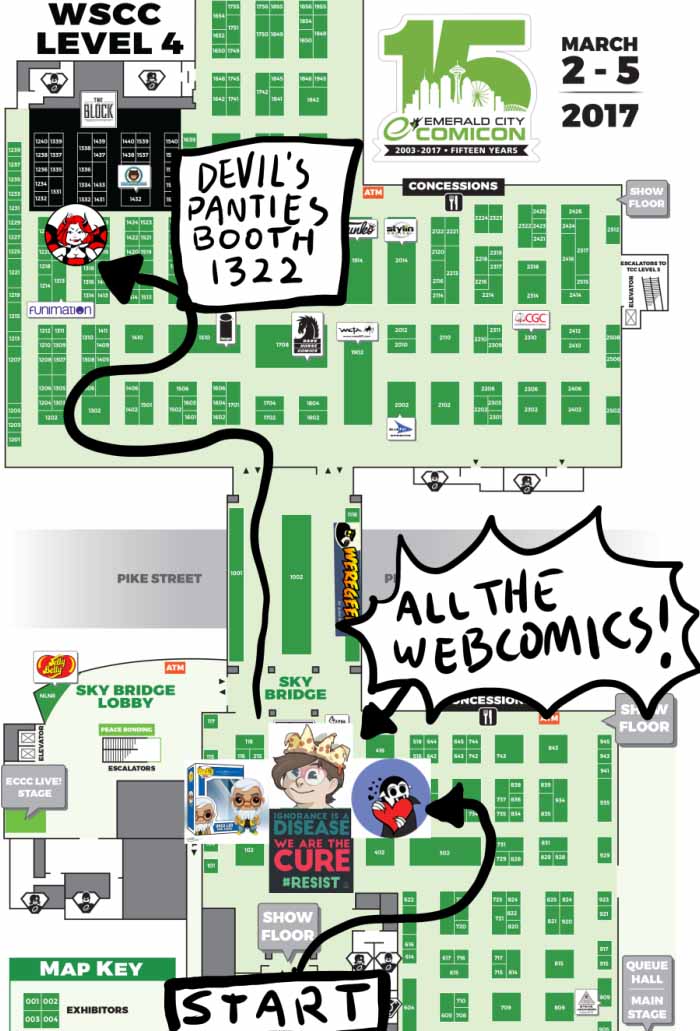 I'll be at Katsucon February 17, 18 (leaving at noon on Sunday (flight kerfuffle) so show up early and often!)
It's at the Gaylord National Resort and Convention Center in the National Harbor, Oxon Hill Maryland.
I have two panels!
Friday 2017.02.17, 10:45pm 11:45pm, Live 6, The Devil's Panties
Saturday 2017.02.18, 7:00pm 8:00pm, Live 8 (HCC), How to Make Money from Webcomics AKA Living with Roommates!