I did a "I'm not at Emerald City Comic Con" sale 20% off everything in the store with discount code ECCC. Sale Ends March 20th at 11pm but you should also just check out the store.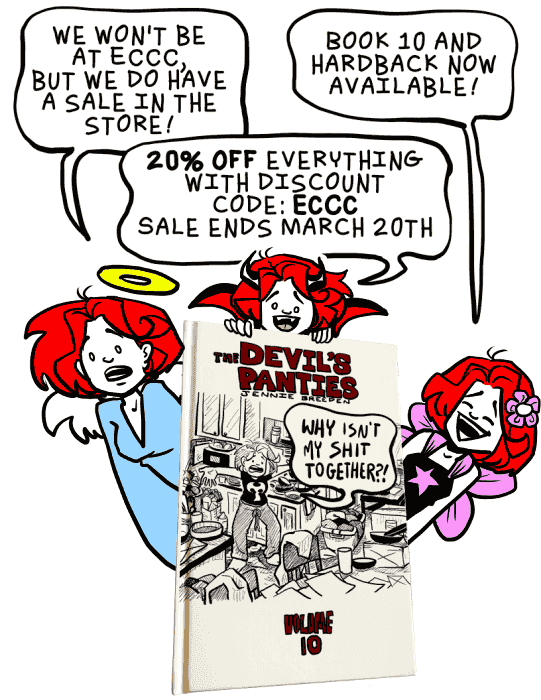 There's pins and dolls and playing cards and shit.
We have Kickstarter Stretch Goals!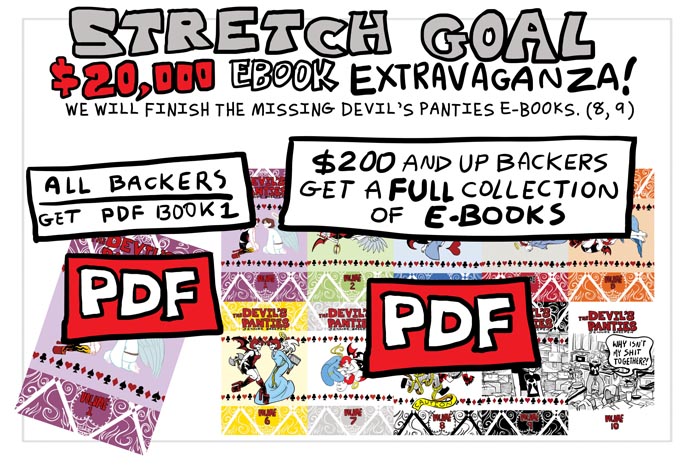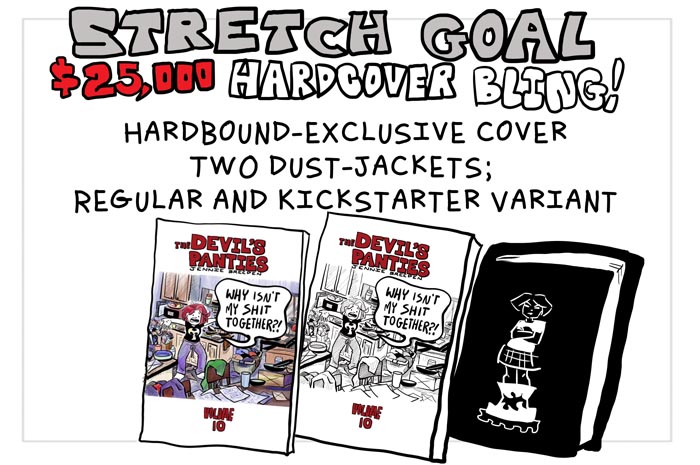 The kickstarter is for a hardcover of book 10. There is a kickstarter exclusive of a paperback with a Variant Color Cover that's only available for sale through the kickstarter and ends August 16, 2018. You can only get this color cover now. The color cover will not be available in the store.