on
03/04/2012
at
12:00 am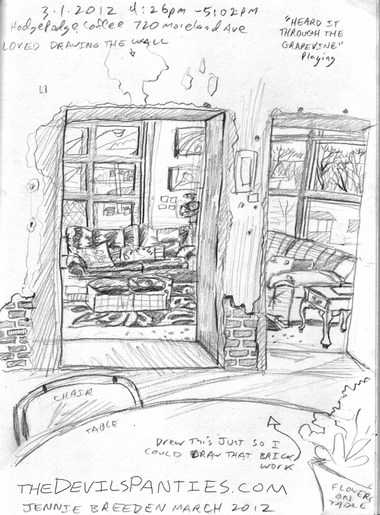 Hodge Podge is my new favorite place.
It's a coffee shop and gallery that's been open for about three months now. Thursdays they have open crafts (so far, just knitters) and open mike night. We munched on bacon cheese roles, iced coffee, and was serenaded as we knitted.
Also, it's on my bike rout from home and the post office.
So people should buy more stuff from my store so I have an excuse to stop in at the awesome coffee shop. I may have to do a cartoon about the little girl and her friend "Bruiser" the pit bull at the junk yard next door.