Posts Tagged 'brother'
3 results.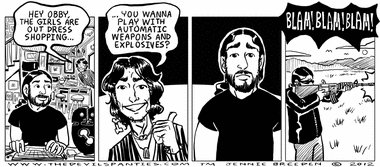 The sculpture in the foreground is called "Family".
I remember seeing something tied in my brothers hair during christmas and thinking that it was odd, but now I can't remember what it was, so I drew a bone. He had a wide away of suit jackets and pinstriped vests that he wore while I was visiting.