on
07/11/2012
at
12:00 am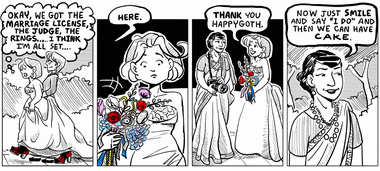 Happygoth has a ton of beautiful saris that she taught herself how to pleat by hand.
I had totally forgotten about the flowers. Luckily, I had asked HappyGoth to take pictures and she brought a bouquet and boutonnieres for everyone.
…Also, you guys totally blew us away with the registry, I'll think of something to send you guys as a thank you.