Posts Tagged 'Sheep and Wool'
5 results.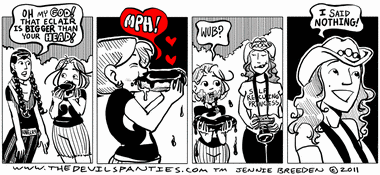 The lovely lady in the hat is from Browncoats Redemption. Her t-shirt says Self Rescuing Princess. Happy Goth's belt (it was a button) that says "Ravelry". Everyone at the Maryland Sheep and Wool festival who had a Ravelry account wore buttons with their account name on it. Ravelry is a wonderful online knit and crochet community.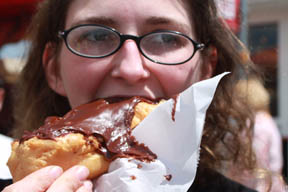 The eclairs were really that good.