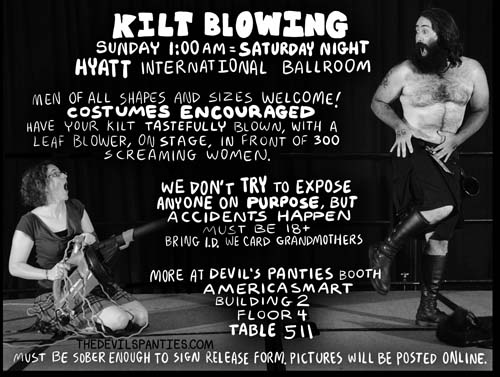 I'll be at Dragon Con August 30 – Sept 2nd in Atlanta Georgia. I have a table in the Comics and Pop Artist Alley, AmericasMart building 2, 4th floor, table 511
I'll be doing a few panels:
Title: Webcomics
Time: Fri 07:00 pm Location: 208-209 – Hilton (Length: 1 Hour)
Description: A behind-the-scenes look at what it takes to produce a successful web-based comic strip series, given by both new & established webcomic artists.
Panelists: Bill Holbrook(M), Comfort Love, Adam Withers, Jennie Breeden, Ben Fisher
Title: Creators Panel: How to Manage It All? Work, Business, Family, etc
Time: Sat 07:00 pm Location: Inman – Hyatt (Length: 1 Hour)
Description: How can you manage work, business, family…and your career?
Panelists: Aaron-Michael Hall, Jennie Breeden, Aleron Kong, Christine Taylor Butler(M), Glenn Parris, Violette L. Meier
Title: Kilt Blowing with Jennie Breeden
Time: Sun 01:00 am Location: International North – Hyatt (Length: 1 Hour)
Panelists: Jennie Breeden
Title: Webcomics
Time: Sun 05:30 pm Location: Inman – Hyatt (Length: 1 Hour)
Description: Webcomic creators come together for a candid discussion of their projects, best practices, & how to do your own web creations.
Panelists: Robert Jeffrey II, Jennie Breeden, Tony Cade(M), Sherard Jackson, Stephanie Belle Dragon, Greg Burnham
If you would like your kilt blown, here's the model release form. All are welcome (as long as you're over 18 because of reasons)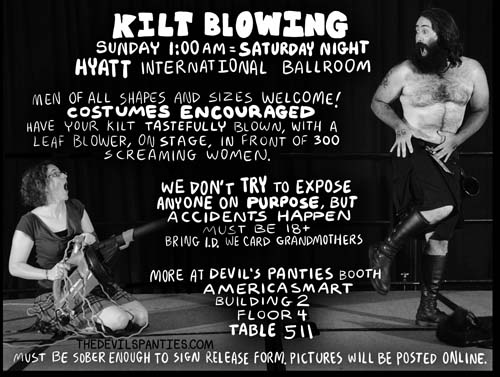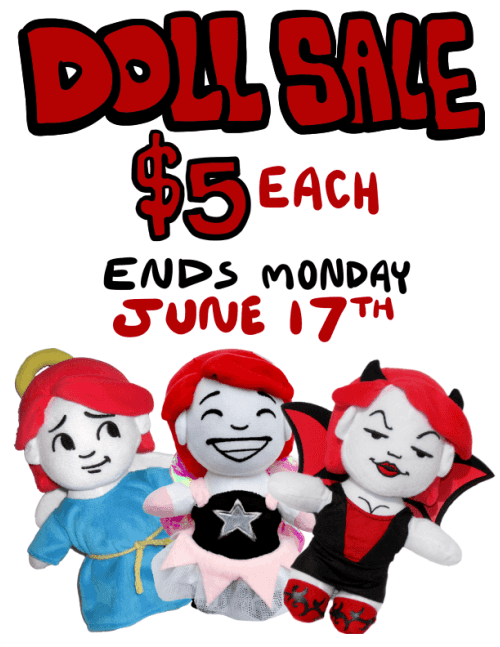 Tomorrow, May 30th, 2019 is the last day of the Hardcover sale! Last chance to get a $15 hardcover of Volume 10 before they return to their regular price of $30!!