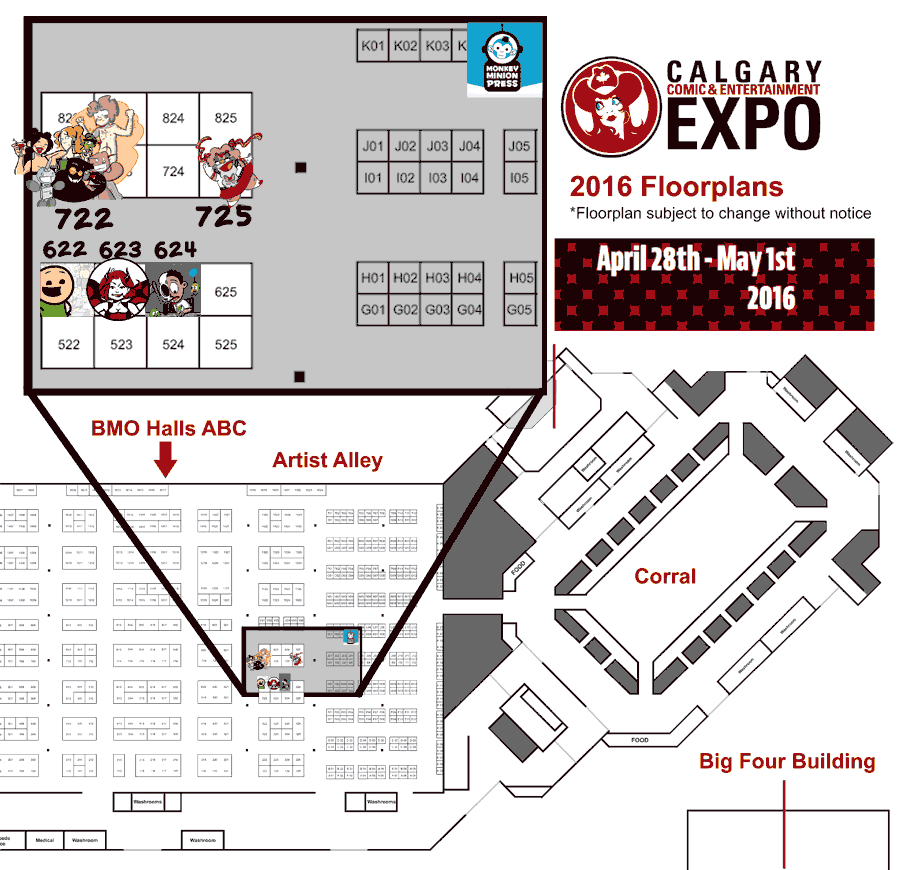 I'll be at booth 623 next to Cyanide & Happiness and Dorkboy Comics and across from Lar, Sam and Fuzzy, Weregeeks, Girls with Slingshots, and Questionable Content.
I'll be at Emerald City comic con this weekend at table #1413 next to Danielle Corsetto and Randy Milholland.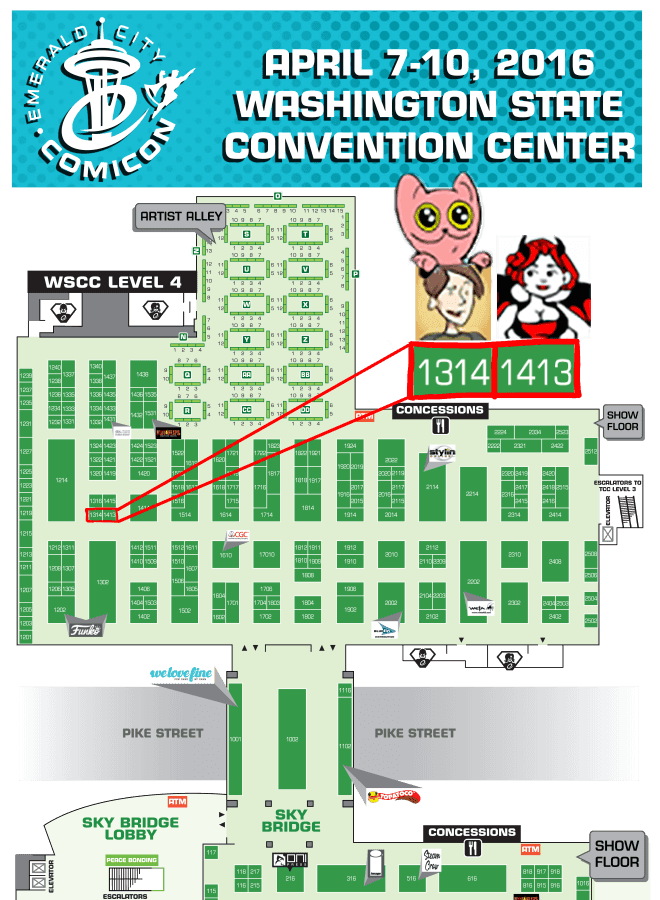 I'll be at Katsucon this weekend February 12-14, 2016 in the Gaylord National Resort and Convention Center, National Harbor, MD
I've got a table and will be selling all my goodies. Plush dolls, shot glasses, playing cards, and the naughty books both good and bad.
Here's my schedule:
-VIP Meet & Greet on Friday 2016.02.12 at 1330 EST (1:30pm) until 1500 EST (3:00pm) in JCI Main Stage 

-Opening Ceremonies on Friday 2016.02.12 at 1700 EST (5:00pm) until 1800 EST (6:00pm) in Main Events 

-The Devils' Panties, not satanic porn…honest. on Friday 2016.02.12 at 2230 EST (10:30pm) until 2330 EST (11:30pm) in Live 6 
-Webcomics Round Table on Saturday 2016.02.13 at 1730 EST (5:30pm) until 1845 EST (6:45pm) in Live 3 

-How to Webcomic.  Draw, post, profit? on Saturday 2016.02.13 at 1900 EST (7:00pm) until 2000 EST (8:00pm) in Workshop 1 
-Guest Uncensored on Saturday 2016.02.13 at 2300 EST (11:00pm) until 1230 EST (12:30am) in Live 1 
-Closing Ceremonies on Sunday 2016.02.14 at 1430 EST (2:30pm) until 1530 EST (3:30pm) in Main Events