on
05/21/2011
at
12:00 am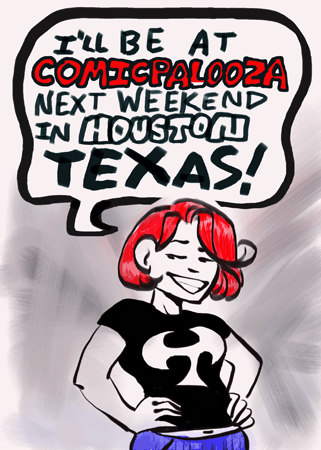 I'm playing with Corel sketchpad.
I haven't been to Houston yet, but Comicpalooza invited me and they've got an amazing line up. Â They've set me up for a panel on Saturday called "Humor: It's more than just a joke."
"Kerrelyn Sparks, Jennie Breeden, Steven Brust. Make your readers laugh, and they will love you for it! Â Join writters for a serious look at humor, as they presents ten ways to incorporatehumor into your writing and explain how humor can be used to help you"
And I've got my own panel on Sunday at 1pm "How to start a webcomic".