Posts Tagged 'disney'
4 results.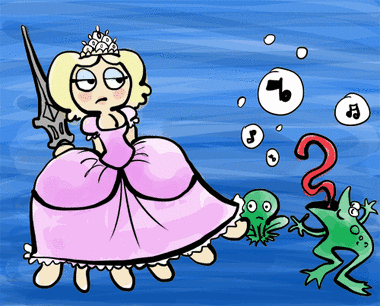 I was watching the Princess and the Frog with my friend Surly Queen and Becca and we all agreed that somehow they made the rich best friend character not horrible. In fact, they made her pretty awesome even though she was bossy and spoiled. She was still wonderfully endearing.
Surly Queen scribbled the dancing frog and I have stolen it and inked it. I don't think she had any intention of it seeing the light of day.