Posts Tagged 'donuts'
2 results.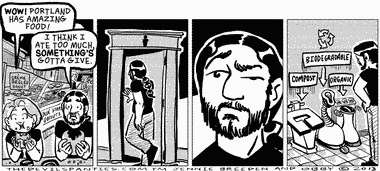 No, we didn't go to VooDoo donuts, we went to Blue Star and it was AMAZING! The creme brûlée donut makes me want to move to portland.
The donuts are real, but the Blue Star doesn't have those toilets. That, is a slight work of fiction. Though I wouldn't put it past the Portlanders. They recycle like mad fiends!