on
07/19/2015
at
12:00 am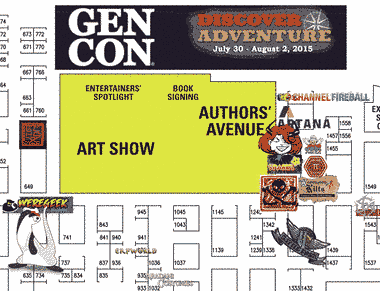 I'll be at table number 1355 for Gencon in Indianapolis July 30 – August 2nd.
I'm doing a panel that you have to sign up for to attend on Sunday at 1pm.
My table is facing the Authors Avenue and poor Sparks Games is the only thing separating me from The Pirate Nigel Sade. Also, rival kilt merchants are just around the corner! Too bad TSA frowns upon lawn equipment as carry on. This should be an interesting show!