on
01/31/2012
at
12:00 am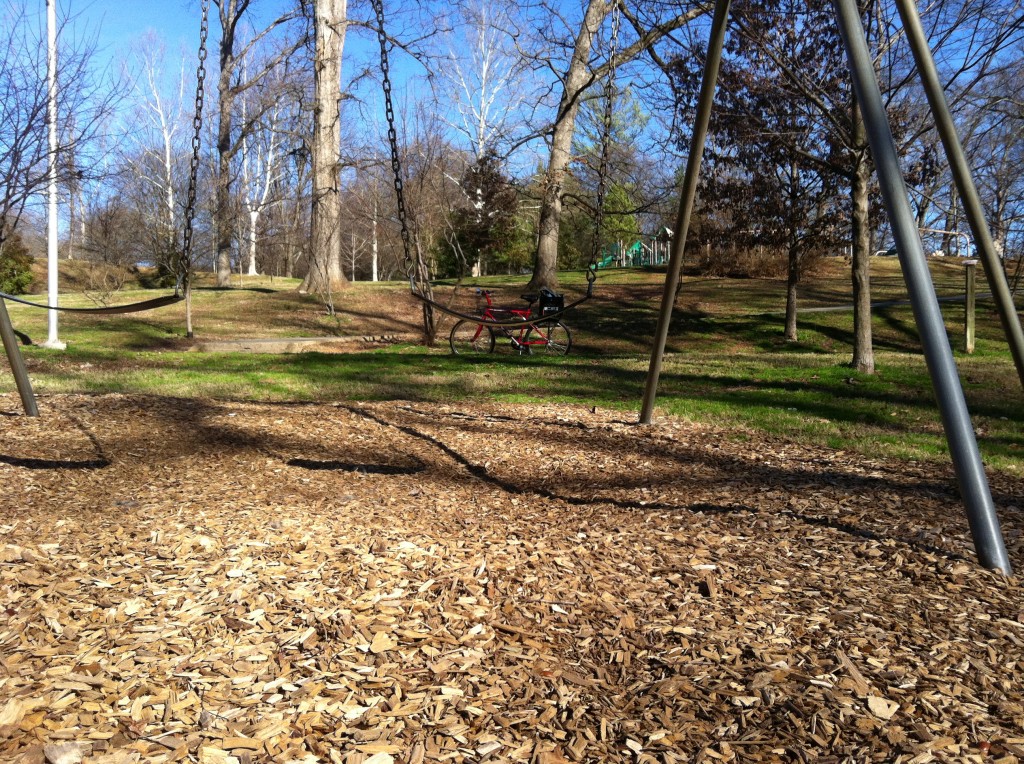 I was biking through Grant Park on my way to the coffee shop to get some cartoons done (because there is only so long that you can stay in your house before you go stir crazy) and I noticed some very sturdy swings. First, I swung. It was a bit more … woobidy feeling than I remember it. Then I sat down and sketched out the cartoon and took some reference photos.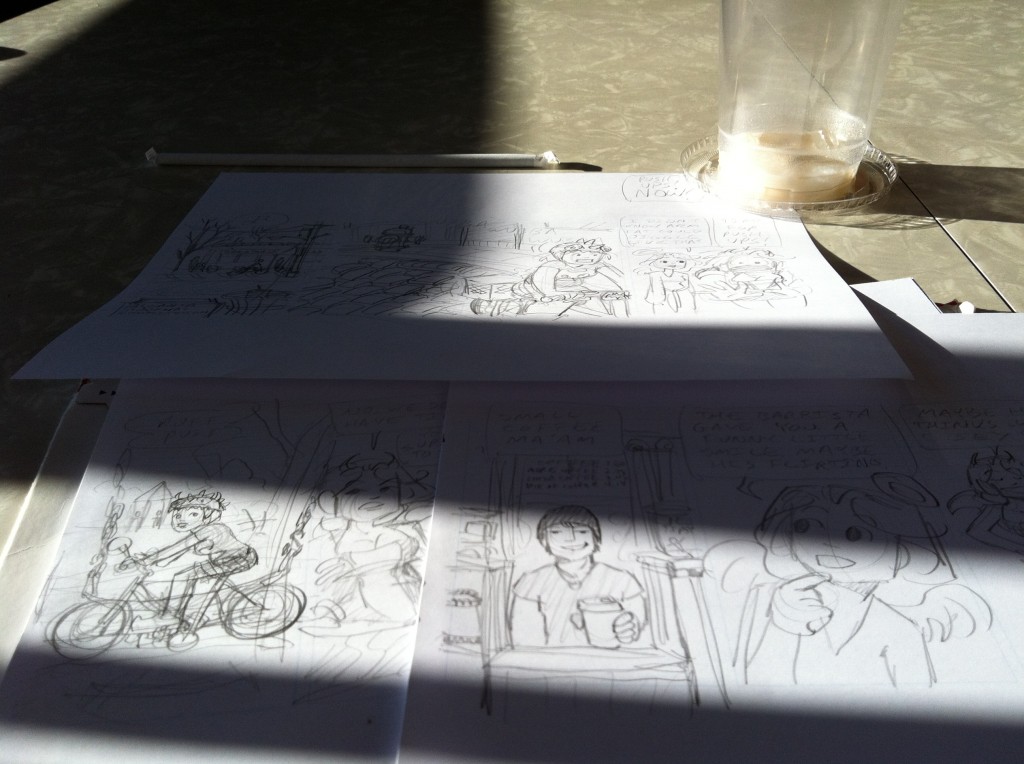 I got two more cartoon ideas out of the coffee shop trip. I sketched them out while sipping iced chai. I was informed by an Indian waiter once that it is not "Chai Tea" because you are saying "Tea" twice, just in two different languages.
oh, and even though I wear a bike helmet, I do not have eyes or horns or teeth on it. I WANT them though. The internet does not have monster attachments for bike helmets. FAIL! There is, however, unicorn helmet porn, so the rules still apply. Derby Girls have amazing art on their helmets. There is a lovely Unicorn helmet that my big brother has for driving the tractor. I think I may be making a trip to the craft store for sculpy.