Posts Tagged 'calgary'
12 results.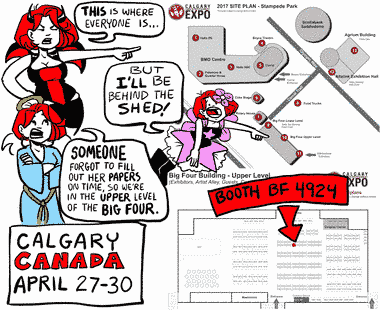 I'll be at Calgary Expo next weekend April 27-30 in Canada!
I'm in the Artist Alley in the Big Four building which is NOT the building where everyone else is. I'm at table BF 4924.
If you can find me, ask me about my book.