Posts Tagged 'doctor who'
8 results.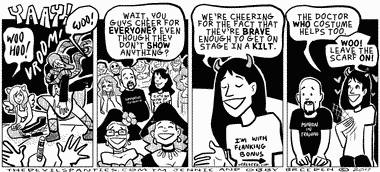 Most women are more interested in the tease or the 'story' than blatant full frontal. We'll take a Captain Jack Harkness over a dick pick. And at the Kilt Blowing we don't let body type get in the way of our geek lust. A good cosplay wins out over a six pack.
Photos of 2017 Kilt blowing.