Posts Tagged 'Gravity'
2 results.
by obby
on
10/15/2013
at
12:00 am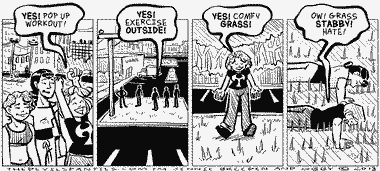 We went to see this movie basically unaware of what it was about. I just knew that it wasn't a sequel or remake, the reviews were positive, and it's about space.
I know there are some glaring scientific impossibilities with the premise, but about 15 minutes into the movie something in my primitive lizard brain kicked in, sent my sphincters into overdrive, and told my fancy monkey brain to GTFO.
It's worth your time to watch it, and having seen it in 3d, I must shock myself and highly recommend that you watch it in that format.
-obby