Posts Tagged 'rose city comic con'
3 results.
on
09/04/2016
at
12:00 am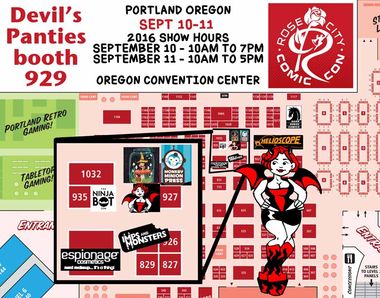 Rose City Comic Con in Portland Oregon!
by obby
on
09/15/2015
at
2:12 am
We're still recovering from the haze of Dragon Con, but somehow we're mustering the energy to roll out of bed and exhibit at Rose City Comic Con this weekend.
Songs will be sung of the stories that were told of memories forgotten of the time we didn't sleep in that one time.
And you can be a part of that wonderful thing.
You can share the experience.
It'll be great.
-obby
Hey Portland, this is gonna be kind of amazing. DP, Monkey Minion Press and Little Vampires all in the same block. Watch out!
Also, I may have ganked some of Little Vampires images because they have a way better map than me.
oh, and Rose City Comic Con is this upcoming weekend in Portland Oregon. So yeah, come buy my stuff!